Tracks from the album for you to download
In wma format , I hope you enjoy them..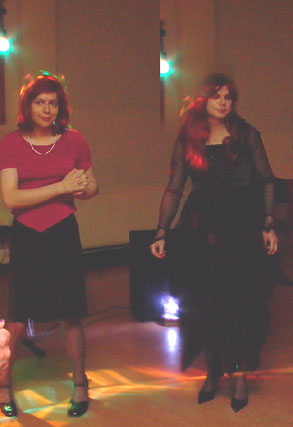 WMA file 1 Crazy OK
WMA file Don't matter where
WMA file Downtime
WMA file Flag
WMA file Letter Song
WMA file Line of least Resistance
WMA file Book
WMA file Open door
WMA file Rain song

Click below for a live video of Diana singing
Letter song at Scarborough 2002
You will need windows media player to be able to hear these tracks.
If you have Broadband you will be able to stream them, otherwise,right click
"save target as" and play from your hard drive.

If you are browsing with netscape,
you may need to save the track to your hard drive first before playing, depending on your systems setting.